Our History
Whitman Family Development is a family owned real estate company specializing in high-end retail, management and leasing.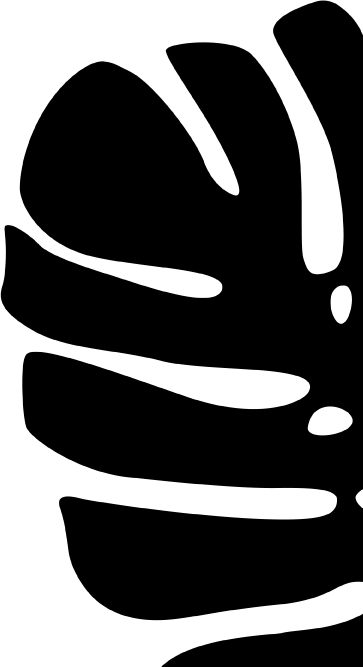 OUR STORY
History Timeline
Bal Harbour Village was one of the first planned municipality in South Florida when Stanley Whitman and his family moved to the future site of Bal Harbour Shops to assist with the incorporation. In the years to come, Whitman would be influential in the community, helping to acquire a new zip code, traffic plans, landscaping and beach restoration, an improved water main, a resort tax and other improvements.
The Whitman family purchased half of the 16 acre lot on the north side of 96th Street and Collins Avenue from Robert C. Graham.
Since Stanley Whitman's vision of an all luxury fashion center differed dramatically from Graham's mixed-use plans, the Whitman family agreed to purchase full ownership. Whitman paid a record amount, $2 per square foot, 20 times what regional competitors had paid for land.
Stanley Whitman travels around the U.S. studying shopping centers to gleam what would maximize the square footage of the narrow plot of land and what new innovations would make his specialized center unique.
Whitman hired Victor Gruen, considered the top shopping center designer, and after much debate scrapped Gruen's plans, hiring Welton Becket and Associates before finally selecting Herb Johnson, a Miami based firm.
Bal Harbour Shops opens as the first all–luxury fashion shopping center. FAO Schwartz, Martha's Maus Hoffman, Abercrombie & Fitch were among the inaugural collection of stores.
Neiman Marcus opens at Bal Harbour Shops, the department store's first location outside its native Texas.
Whitman's son, Randy, joins the family business, Bal Harbour Shops as the leasing agent and managing partner.
Saks Fifth Avenue opens, making Bal Harbour Shops the first location to have both Saks and Neiman Marcus as anchor stores. It soon becomes the largest Saks in Florida.
Shortly after opening at Bal Harbour Shops, Gucci makes good on a pledge to reach sales of $1,000 per square feet.
Bal Harbour Shops, planned for vertical expansion, adds a second level of stores with 100,000 sq. feet of retail space.
Randy Whitman introduces European designer boutiques to the South Florida retail market.
Gianni Versace, designer to the stars, opens a glamourous boutique in Bal Harbour Shops.
Total sales reach $300 million. Sales per square foot reach $1,000, five times the national average.
Bal Harbour Shops adds signature koi ponds to the lushly landscaped courtyards.
Women's Wear Daily ranks Bal Harbour Shops the number one most productive shopping center in the U.S., based on average sales per square foot. A the time, Bal Harbour Shops generated more than three times the national average, with sales of $1,350 per square foot.
Whitman's grandson, Matthew Whitman Lazenby, joins Bal Harbour Shops as the next generation in charge of leasing.
A multimillion dollar redesign sets back new store fronts on the second level to create a spacious promenade for the addition of the Barbara Neijna Sculpture garden and fountains. In the process, retail space is diminished to establish larger common space – a retail industry first.
For the first time in the center's history, Bal Harbour Shops closes early to host a private charity fundraiser to benefit The Buoniconti Fund to Cure Paralysis. Destination Fashion 2004 features a star studded fashion show and concert.
Bal Harbour Shops marks 40 years and becomes America's highest concentration of luxury jewelry and watch brands with 25,000 dedicated square feet. Graff Jewelers and Audemars Piguet join a famed roster that includes Van Cleef & Arpels, Harry Winston, Bulgari, David Yurman, Chopard, and Tiffany & Co.
Bal Harbour Shops breaks another industry record as sales continue to rise during 2008, exceeding $2,000 per square foot – more than five times the national average.
Lanvin opens first US boutique at Bal Harbour Shops.
One Bal Harbour Resort & Spa opens first new Bal Harbour hotel in 30 years. (Later rebranded as The Ritz-Carlton Bal Harbour, Miami)
GUCCI opens new flagship store.
Famed restauranteur Stephen Starr opens Makoto, a modern Japanese concept that quickly generates record sales.
The International Council of Shopping Center's Shopping Centers Today ranks Bal Harbour Shops the world's most productive luxury shopping center. Bal Harbour Shops hits record sales of nearly $2,730 per square foot, more than six times the national average.
The St. Regis Bal Harbour Resort opens on the ocean across from Bal Harbour Shops.
Chanel unveils Peter Marino redesigned of 8,000 square foot Bal Harbour store. Bal Harbour Shops records a 12.4% increase in sales over the same period last year, making July the most successful month in the history of the Shops.
Bal Harbour Shops announces plans to co-develop Brickell CityCentre.
Salvatore Ferragamo reopens its designer boutique with a 2 story flagship, the first townhouse concept store in Bal Harbour Shops.
Bal Harbour Shops celebrates 50th Anniversary as the leader in the industry. Milestone celebrations include the April opening of a new cultural exhibition Fashion Project by famed London curator Judith Clark. The only cultural space of its kind in a major U.S. retail center will host four exhibitions throughout the year including 50 + 50, A Century of Fashion.
Bal Harbour Shops hosts Destination Fashion in honor of the 50th Anniversary & the 30th Anniversary of The Miami Project featuring a fashion show under the stars and a celebrity concert.
Store expansions of European luxury brands include Balenciaga, Moncler, and Fendi.
The debut of the Bal Harbour Shops' Collectors Weekend showcasing most coveted timepieces and exotic and vintage cars, featuring expert panels, and esteemed collectors.
Store redesigns and expansions for Zegna and Graff Jewelers.
Saint Laurent doubles in size with their townhouse store.
The highly anticipated opening of the Versace boutique, features their new concept designed by renowned architect Gwenael Nicolas.
Bal Harbour Shops hosts inaugural Ice Cream We Love weekend benefiting Holtz Children's Hospital by transforming its Center Courtyard, as well as its first and second floor promenades with pop-up ice cream parlors, children's games, face painting and live music.
Bal Harbour Shops hosts the launch of Theater of Shopping: The Story of Stanley Whitman's Bal Harbour Shops published by Rizzoli and Gordon de Vries Studio and written by critically acclaimed author Alastair Gordon.
Bal Harbour Shops commissions Studio Lily Kwong to create "Moongates" – a landscape art installation during Art Basel 2019 and through the holiday season. The lush, picturesque gates featured 8 circular floral structures measuring 10 feet wide by 9 feet tall, filled with thousands of rich colored orchids.
Expansion Groundbreaking Ceremony on November 21, 2019.
Bal Harbour Shops hosts The Official Miami Super Bowl Host Committee VIP Party as Miami celebrated its 11th time as host to the Super Bowl.
Bal Harbour Shops debuts Bespoke Bal Harbour a four-day celebratory event honoring the art of craftsmanship and creatives.
Bal Harbour Shops hosts the worldwide launch of Fleurs de Villes ROSÉ – a must-see fresh floral celebration in partnership with Fleurs de Villes to support the Breast Cancer Research Foundation (BCRF).
Chicago-based restaurant group Lettuce Entertain You Restaurants, opens Aba, the popular Mediterranean restaurant with outposts in Chicago and Austin, at Bal Harbour Shops. Iconic Stephen Starr restaurant Makoto relocates to Bal Harbour Shops' third floor in a new space designed by world-renowned India Mahdavi.
Burberry announces the opening of a new womenswear store at Bal Harbour Shops curated in the image of the new Burberry global luxury design concept.
Extravagant floral show returns to Bal Harbour Shops for the worldwide launch of Fleurs de Villes FEMMES – a celebration of remarkable women of cultural significance and historical impact.
Bal Harbour Shops launches its inaugural Emerging Fashion Photography Award and celebrates award-winner Tyrell Hampton.
Bal Harbour Shops celebrates the launch of the Bal Harbour Shops Illustrator Collection featuring two limited-edition T-shirts with designs created by famed artist and illustrator Ruben Toledo and Bal Harbour Shops Creative Challenge winner Amelia Restrepo.
Bal Harbour Shops announces worldwide launch of Fleurs de Villes VOYAGE a floral art exhibition from internationally acclaimed Fleurs de Villes inspired by global destinations and female explorers.
Bal Harbour Shops and Bal Harbour Village host the fifth annual Ice Cream We Love philanthropic event benefiting Holtz Children's Hospital at the University of Miami/Jackson Memorial Medical Center bursting with 18 pop-ups from beloved national and local brands alongside life-sized games, face painting and entertainment for the whole family.
Bal Harbour Shops hosts a private luncheon at Zero Bond in New York to celebrate Sophia Wilson, the recipient of the second annual Next Gen Fashion Photography Award.